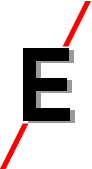 Free Diary software
Two of our formerly commercial products, the Event diary and two types of the networked Occasion diary, are now FreeWare and may be used freely and distributed to others provided no charges are made and the software is not used for financial gain. The software is provided 'as is'. ExpLAN Computers Ltd. do not accept any liability for any loss or damage resulting from the use of the software.
Event
Event is a diary that runs of the Acorn Desktop computer, but can "talk" to the diaries on Acorn Pocket Books, Pocket Book 2's and Psion Series 3 palmtops via an A-link.

Download Event.
Occasion
Occasion is a client-server diary system that can also store a set of names and addresses from the Cards database on the Acorn Pocket Books.

There are two versions. Family Occasion runs on a single stand-alone RiscOS computer and supports up to 8 user diaries.

Download Family Occasion.

Gala Occasion runs across an AUN network where one machine stores all the diary files on its hard-disc and acts as a Diary Server. Other machines on the network run the Occasion Client software. Gala can handle up to 2000 user diaries. This version is still available on disc from ExpLAN (see below), and you are advised to request manuals at the same time.
Manuals and support
No further upgrades are being progressed. However manuals are available at £3.50 each, plus carriage (at 50p within UK) from:

ExpLAN Computers Ltd., P.O. Box 32, Tavistock, Devon. PL19 8YU

If a disc is required, an additional £2 is payable, however you are encouraged to pass on the software rather than source the software from ExpLAN.

Cheque with order required. Please add VAT.

NB. This software is not available for further technical support.

Back to the ExpLAN home page
---
For further information contact info@explan.co.uk.
For comments on this site contact webmaster@explan.co.uk
Page last edited on 19-Oct-00.